Data protection
Preamble: www.sizilien-paradies takes the protection of your personal data very seriously. We treat your personal data confidentially and in accordance with the statutory data protection regulations and this privacy policy. The use of our website is usually possible without providing personal data. As far as on our sides personal data (for example name, address or E-Mail addresses) are raised, this takes place, as far as possible, always on freiwilliger basis. These data will not be disclosed to third parties without your explicit consent. Please note that data transmission over the Internet (for example, when communicating by e-mail) may have security vulnerabilities. A complete protection of the data from access by third parties is not possible. We hereby inform you about the processing of your personal data such as your address, e-mail address and the rights granted to you under the new General Data Protection Regulation.
Our data protection officer can be reached at the following address:
Responsible for data processing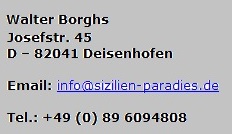 Purposes and legal basis of data processing: We process your personal data based on the provisions of the EU General Data Protection Regulation (DSGVO), the Federal Data Protection Act (BDSG), as well as all other relevant laws. The legal basis for the processing of your data is based on Article 6 (1c) and paragraph 4 recital (47) GDPR. If special categories of personal data are required for this purpose, we obtain their prior consent in accordance with Art. 9 (2a) in conjunction with Art. 7 GDPR. If we create statistics with these data categories, this is done on the basis of Art. 9 (2j) DSGVO in conjunction with § 27 BDSG. We also process your data if required by Art. 6 (1f) GDPR in order to safeguard the legitimate interests of us or third parties.
This can be the case in particular:
- to ensure the safety of our systems,
- to promote our own projects as well as market and opinion polls,
- to prevent and investigate criminal offenses, in particular through data analysis to detect events that may indicate abuse.
In addition, we process your personal data for the fulfillment of legal obligations (for example, regulatory requirements, commercial and tax-related retention obligations). The legal basis for this is then the respective statutory regulation in conjunction with Art. 6 (1c) GDPR. If we wish to process your personal data for a purpose not mentioned above, we will inform you in advance.
Profiling does not take place. No data will be transmitted abroad.
Duration of data storage: We will delete your personal data as soon as it is no longer necessary for the above purposes and any existing statutory retention periods have expired. Detection and retention obligations arise, inter alia, from the Commercial Code, the Tax Code and the Money Laundering Act. The storage periods are then up to ten years. If claims can be asserted against our association, we retain the data until the expiry of the statutory limitation period. Personal data relevant to an existing dispute shall be retained until the outcome of the dispute.
Your rights: You can always request information about your stored data under the above contact information. You also have the right to request the correction of incorrect data or, in the case of legal requirements, the correction, restriction or deletion of your data. You can informally object to the use of your data for direct marketing or market research at any time. On request, we will send you your stored data in a structured, common and machine-readable format that you can use for further processing. You can also contact our data protection officer at any time with any other questions or complaints about data protection.
Which data do we collect?
- Access data resulting from the retrieval of our pages
- contact information that you yourself, e.g. enter in forms (mail, newsletter)
- Pseudonymized tracking data using cookies
- Photographs (such as actions) received from you or made by yourself with your permission.
What do we use the data for?
- For the provision and safe operation of our website
- To send you requested information (by mail, by newsletter)
- To optimize the content and usability of our website
- To illustrate our activities
- To process all business transactions
What do we use the data for?
- For the provision and safe operation of our website
- To send you requested information (by mail, by newsletter)
- To optimize the content and usability of our website
- To illustrate our activities
- To process all business transactions

How do we protect your data? To protect your privacy, we use state-of-the-art security measures to ensure confidentiality. Our employees are expressly committed to the confidential handling of personal data.

Who can I address? You can contact us at any time with privacy concerns by e-mail at info@sizilien-paradies.de.



COOKIES AND TRACKING


We do not use cookies and no server logs are created and stored using personal data.


You can also prevent the storage and processing of cookies in these ways:
- Prevent cookies from being set in browser settings: Please refer to the instructions of your browser or device manufacturer for how cookies are deleted on your device: Mozilla firefox, Google Chrome, Microsoft Internet Explorer, Apple Safari

Linking of third-party offers and external services: We refer to our websites also on websites of other providers, if we want to make you aware of their contents. This can also be videos from YouTube or Vimeo, for example, that we provide ourselves there. When calling such foreign offers, we have no influence on how the provider deals with your data. Please inform yourself about this in their privacy policy.

We also integrate useful services from other providers on our website, such as the map service Google Maps, which we consider useful. If data about you are collected, processed or used during their use, this only happens if you enter data yourself. Contact person for this ("responsible office") is the respective provider. The privacy policy of the respective provider applies to the use and processing of your data.

Photos: The images used on the website are from our own stock or chargeable sources for which we have paid a user fee. The pictures are marked accordingly with a source note. Basically, photos or videos of people who are published in the context of events or promotions, duly checked by us for the exceptions of Art Urch §22 and §23. If you nevertheless do not agree with a publication of a photo on the website, please inform us at the address info@sizilien-paradies.de. We will examine the situation immediately