The Lighthouse of Capo d'Orlando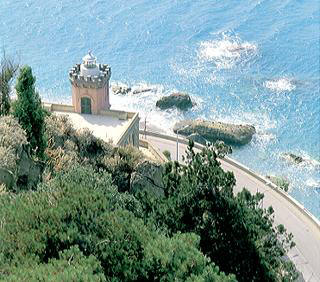 The beach of Capo d'Orlando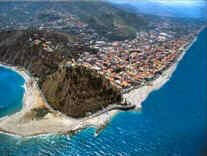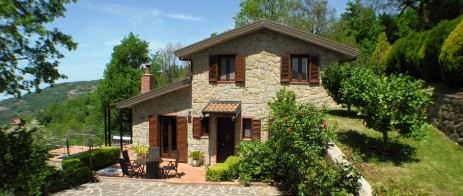 The house is located in the village of Castell' Umberto close to the Nebrodi National Park. The community of Castell'Umberto belongs to the province of Messina. The village incorporates 3715 inhabitants and spans an area of 1142 hectare. Castell'Umberto is located close to the North coast of Sicily, situated in the hilly countryside at a height of 660 meters above sea level. Castell'Umberto offers shopping opportunities as well as a variety of Bars and restaurants.
Capo d'Orlando, the next big city close to Castell'Umberto, is located directly at the sea in a distance of 15km. It takes about 30 minutes to reach Capo d'Orlando by car. Arriving Sicily at the airport of Palermo, Castell'Umberto can be reached in 2 hours by car.
Capo d´Orlando used to be a small village for fishermen. Tourism has increased over the last years, meanwhile the village is known for a nice place for swimming in the Mediterranian Sea. The city has remained its image from the former time and provides various opportunities for shopping and dining. The beach is separated from the street by a many kilometer long boardwalk. The beach consists of gravel-sand.

The community of Capo d'Orlando belongs to the province of Messina and accommodates 12500 inhabitants on an area of 1456 hectare.

The view from the house