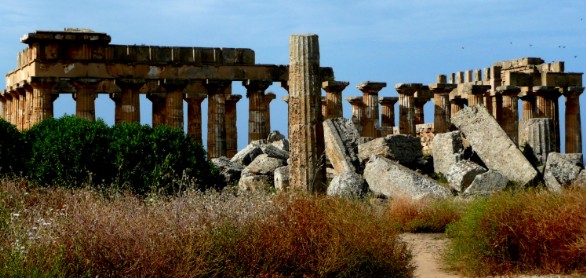 There are two Supermercati and one Bar close to the house in walking distance. Please note that
Wednesday afternoon
most shops and Bars are closed in Castell' Umberto. Icecream specialities can be found in Naso on the left hand side direction Capo d'Orlando and around 100m prior to the little gas station - delicious and home made
!
The fastest way to the beach: Direction Naso. After passing Naso direction Capo d'Orlando (at Cresta)
turn right direction Restaurant La Perla.
This road leads to the
beach
of
San Gregorio
and the promenade of Capo d'Orlando.
Restaurants Recommendations:
Ristorante Nangalaruni
Via delle Confraternite 10,
Castelbuono
:
Tel.: 0921-671428
www.qristoranti.it/sicilia/palermo/ristorante-nangalarruni-di-castelbuono/
One of the best 15 trattoria's of
Italy
. Specialities are cheese, nuts, meat (from the black pork of the Nebrodi) and especialy fresh mushrooms.
Ristorante La Perla
Contrada Franci
Naso
Tel: +390941954135
www.ilristorantelaperla.com
Direction Naso. After passing Naso direction Capo d'Orlando (at Cresta)
turn right direction Restaurant La Perla.
After 500m on the right hand side! This restaurant has been awarded by the
gambero rosso
and also recommended from the slow food guide.
Speciality: Fresh fish and products from the Nebrodi
Via Sardini 5
Longi
Tel: +390941485570
www.essenzadeinebrodi.it
Various specialities from the Nebrodi.
Contrada Raviola
Capri
Leone
Tel: +300941919704
www.anticafilanda.it
Capo D'Orlando
(At the beach of San Gregorio)
excellent Fish-restaurant.
Pizzeria Bellavista
next to the house (50m)!
Very good Pizza from the wood stove.
Trattoria Braco
Via Sfaranda,
Sfaranda:
Tel.: +39 0941-432875
In walking distance (15 minutes) direction Sfaranda. Economic restaurant with typical sicilian dishes. Especially the antipasti are extraordinary, but also the Pizza and meat dishes. During the main season it is recommended to reserve a table.
Osteria Pizzeria delle Palme
Via Antonio Giuffre 2a,
Naso
Tel.: 0941-961970

The Donnafugata winery is just an hour's drive from Randazzo.
more information, also reservation at:

Wine:
Enoteca Collova
Capo d
Orlando
Via Piave 52
Tel.: +390941 901272
www.enotecacollova.com
vineyard:
SCILIO s.r.l. Società Agricola
Tel/ Fax: +39 095 932822
Cantina, Vigneti, Agriturismo:
Contrada Arrigo – 95015 Linguaglossa (CT)
info@scilio.com
www.scilio.com
Cheese, meat and bread:

La Fiumara
98070 Mirto
Tel: +393356651139
www.lafiumara.it
Panificio antico
Capo D'Orlando
Very good bakery. Speciality: Arancini, Panini and Pane.
Bar delle Poste
,
Via Roma 35,
Capo D'Orlando
Tel.: 090-9387027
Speciality: "dolci"!
Fish:
Pescheria Brezza die Mare
Capo d
Orlando
Via Lucia Piccolo
Tel: +3939391224762
Pescheria Star Fish
Brolo
Directly at the main road on the left side when coming from Capo d'Orlando
Fresh fish direct from the sea. Best is to buy in the morning
Floresta:
This ist he highest city of the
Nebrodi
National Park
(1200m high). Here you can find shops for cheese and meat and the best bread of the region. As well there are restaurants and fresh natural spring water available.
Volcano Etna:
The mountain you can reach by going direction Randazzo. To climb the highest mountain of Sicily you can either use the cable car or just hike up together with a guide.
Eolian islands :
During the main season there are daily trips to the islands by boat from Capo d'Orlando, whereas all ferries leave from Milazzo to the islands. An extraordinary experience is the evening walk up the volcano Stromboli (plan to stay the night on the island
Stromboli
)
Take the highway (Autostrada) direction
Messina
or just cross the mountains direction Randazzo to reach
Taormina
in about 1 hour.
Taormina
is a touristic highlight for shopping but also for cultural possibilities. From the open greek theatre there is a marvellous view to the Etna and the coast of
Sicily
.
Tindari:
Well known fort he black Madonna inside of the dome of Tindari. At sea level there is a great bay with white sand for swimming and sunbathing.
Palermo:
You can make the trip either by car or by train in about 2 hours. The railway station is in the center of Capo d'Orlando. In case you want to take the car there are watched parking lots close to the
harbour of Palermo
.
Linguaglossa
Valle Galfina Agriturismo (Scilio, Vini DOC Dell'Etna)
Bed and Breakfast
C.DA Arrigo
95015 Linguaglossa (CT)
+39 095 647789 / +39 347 3220084
www.scilio.it
Catania: